Build a strong brand that clearly delivers your message, confirms your credibility and strengthens customer loyalty. Let us design your logo, office stationery and marketing materials.

Take your business online with ease and let your website do the selling for you 24/7. We are experts at building custom websites for our clients.

We can help you set up a Digital Marketing Strategy that blends together Search Engine Optimisation, Online Advertising, Social Media Marketing and many other low-cost tools.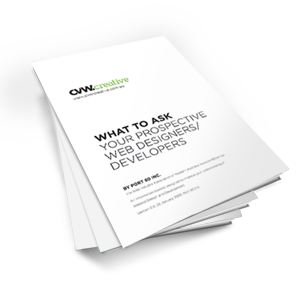 Download your free WEB report
Video Testimonials

"At Royal Freshwater Bay Yacht Club we engaged CVW Creative to re-develop and re-design our website. They really understood us as a client – they understood the goals we had to achieve for our community and our staff and we felt that it was a really good relationship and one that will continue in the future."
Suzanne Fisher, Royal Freshwater Bay Yacht Club

"Lawley Pharmaceuticals has had an association with CVW Creative for quite a few years now and we're looking forward to the future because what we found in CVW is that they have the professionalism and the ability to solve problems They take us in the right direction and I'm very happy with them."
Michael Buckley, Lawley Pharmaceuticals